Year to Date Summary. Activity in 2017 was a little cool compared to 2016. New listings (40,805) decreased 0.8%, closed sales (31,624) decreased 3.6%, and pending sales (31,330) decreased 5.7%.
Average and Median Sale Prices. Comparing the entirety of 2017 to 2016, the average sale price rose 8.5% from $395,000 to $428,700. In the same comparison, the median sale price rose 9.5% from $347,000 to $379,900.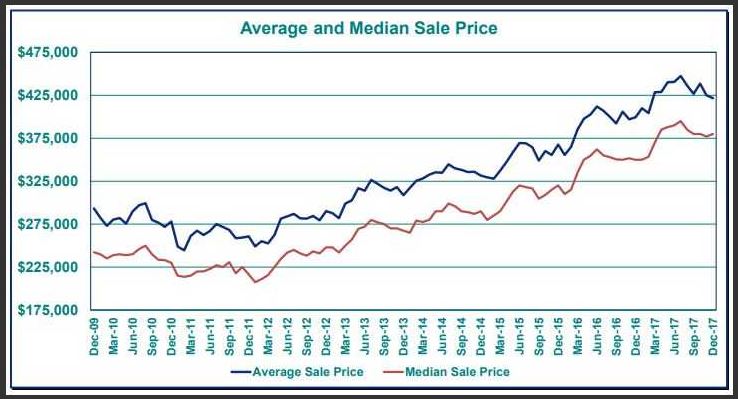 Last year's price appreciation follows an unbroken 5-year run up in prices, but the rate of appreciation has slowed over the past couple of years: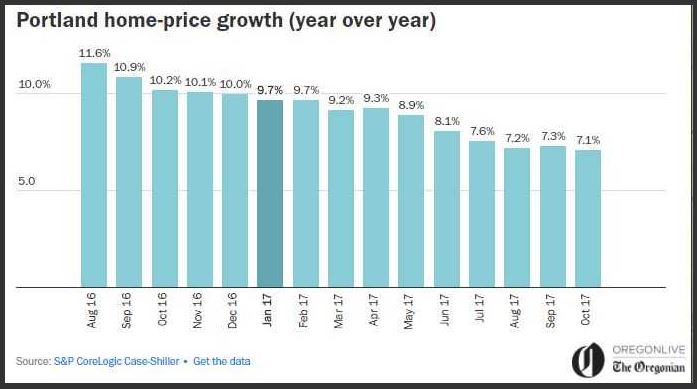 Prices continued to rise in the Portland Metro area during the first half of the year. Comparing prices through June 2017 to June 2016, the average sale price rose 9.8% from $388,800 to $427,000.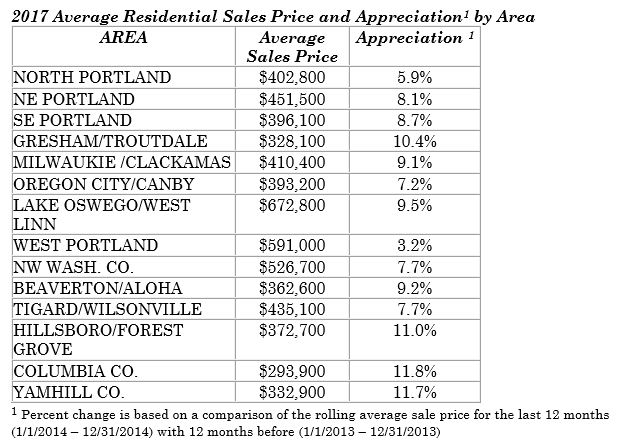 Inventory remained moribund, at 1.6 months. In yet another sign of the last quarter's weak market performance, the average number of days a property stayed on the market before going under contract ("pending") rose to 55 days. (For a discussion of the last quarter's performance, and a look at how 2018 is going to shape up, see our latest Notes From Shannon and Jeanne.)