Greetings in the New Year! It's time to send out the annual market update. But it's never too late, because not a day passes without us answering the question, "What's happening in the market?"
2019 Year End Summary:
Homes appreciated 2.5%
Median sales price increased from $400,000 to $410,000
Inventory is historically low
30 Year Fixed Average 4.25%
Source: RMLS
2020 Predictions:
Homes are predicted to appreciate 5.4%
The median sales price will increase
Inventory will continue to be low
30 Year Fixed predicted Average 3.8%
Source: Freddie Mac
Portland Metro and the real estate market are going steady. Our real estate market is stable & sustainable due to steady growth in the job market, increasing wages, low interest rates, low inventory, and continued population growth.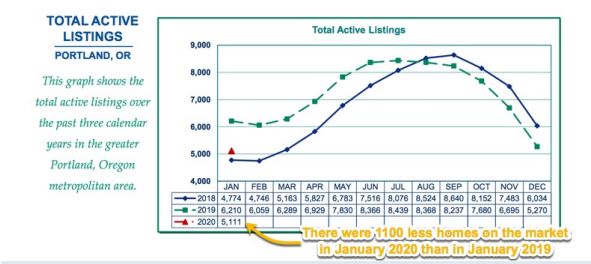 We are often asked about Portland's past heartbreaks and high's in real estate, specifically "The Bubble." Around 2007, a pricing crash resulted from overbuilding, unchecked lending practices, and speculative investing. None of these factors are contributing to appreciation or demand today. The high came after the bubble, hyper-appreciation during 2012-2017 when real estate went crazy after buyers jumped off the fence and started buying, again. A large number of real buyers (truly qualified, larger down payments and many cash buyers) came back into the market and took advantage of very low prices, which resulted in dramatic appreciation up until 2017.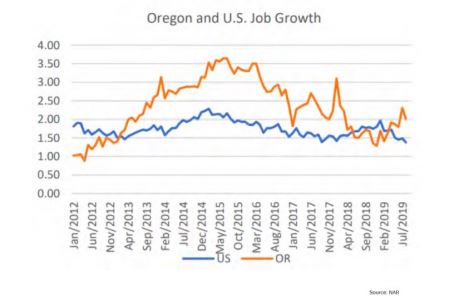 The past is in the past, and we are here to help you navigate the real opportunities and challenges of 2020. Affordable homes on the market are increasing nationally, although more of a challenge in Portland. National builders, like Lennar, are making 40% of their inventory affordable homes. There have been some indications of flattening job growth, however, some economists point to the inability to actually fill the jobs that are available. January 2019 started with higher inventory than the year before, benefiting buyers. In contrast, January 2020 started with lower inventory by almost 1100 homes, benefiting sellers and resulting in multiple offers since the New Year. New players in real estate offer buyers and sellers options to transact real estate, but what are the pros & cons? Never dull, and we've got the answers to all your questions. 2020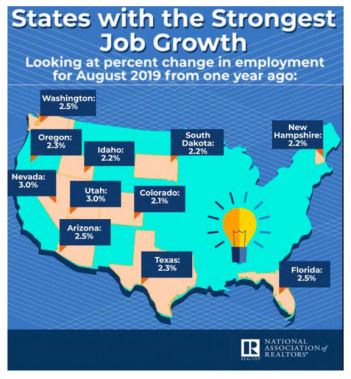 Recommendations: Buying? It's definitely time to look for the right house. Interest rates are awesome and Portland real estate is a sound investment. Selling? Don't sell yourself short, the market can be great for sellers. Let's prepare & promote your home and get you the best price while the conditions are in your favor. We'd like to hear about your goals and dreams for a home, and are always ready for your business and referrals! Much success to you in 2020!